Aqua di Jesolo
Sito e-commerce e web design per il brand di profumi e cosmetici Aqua di Jesolo.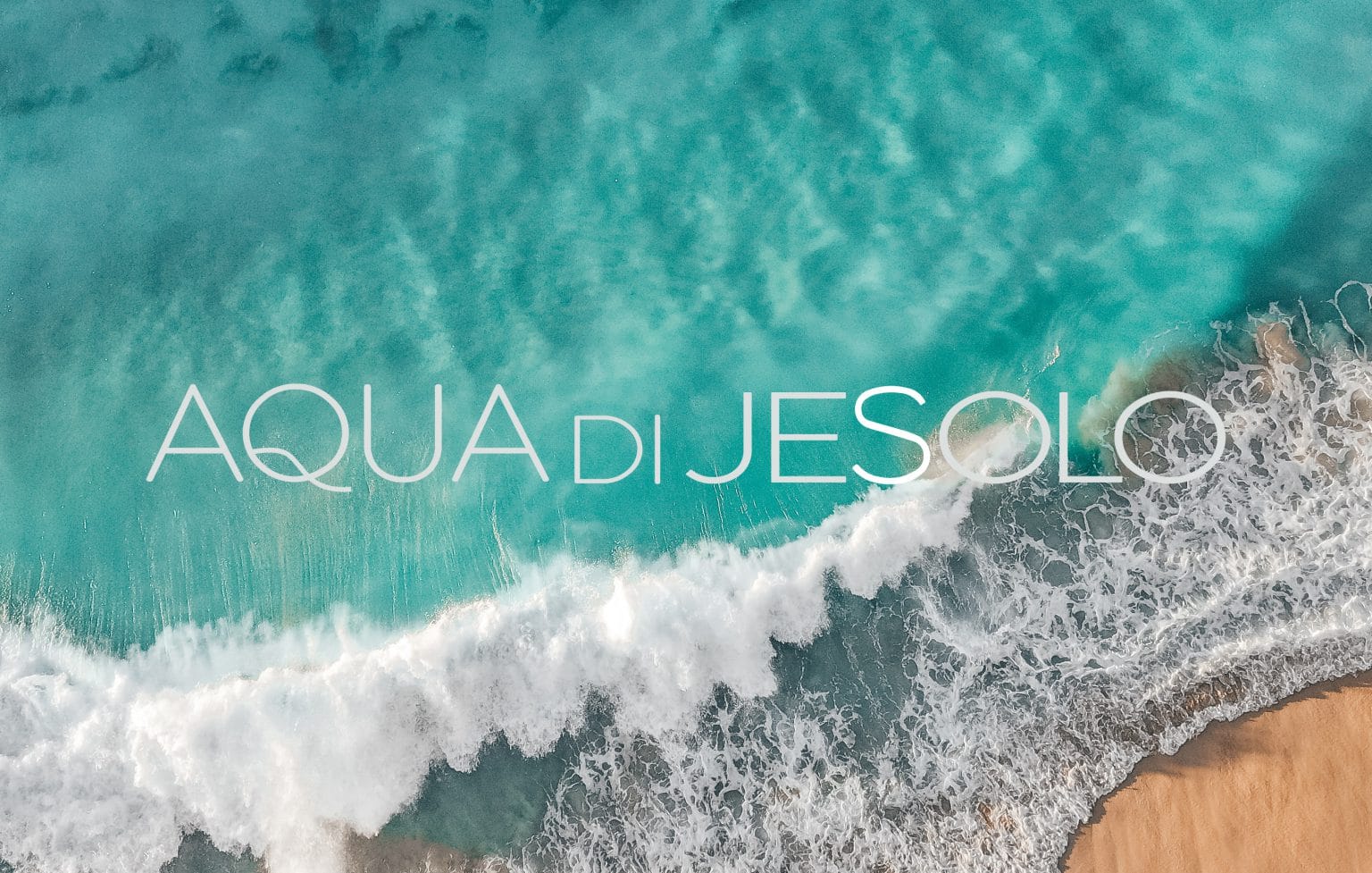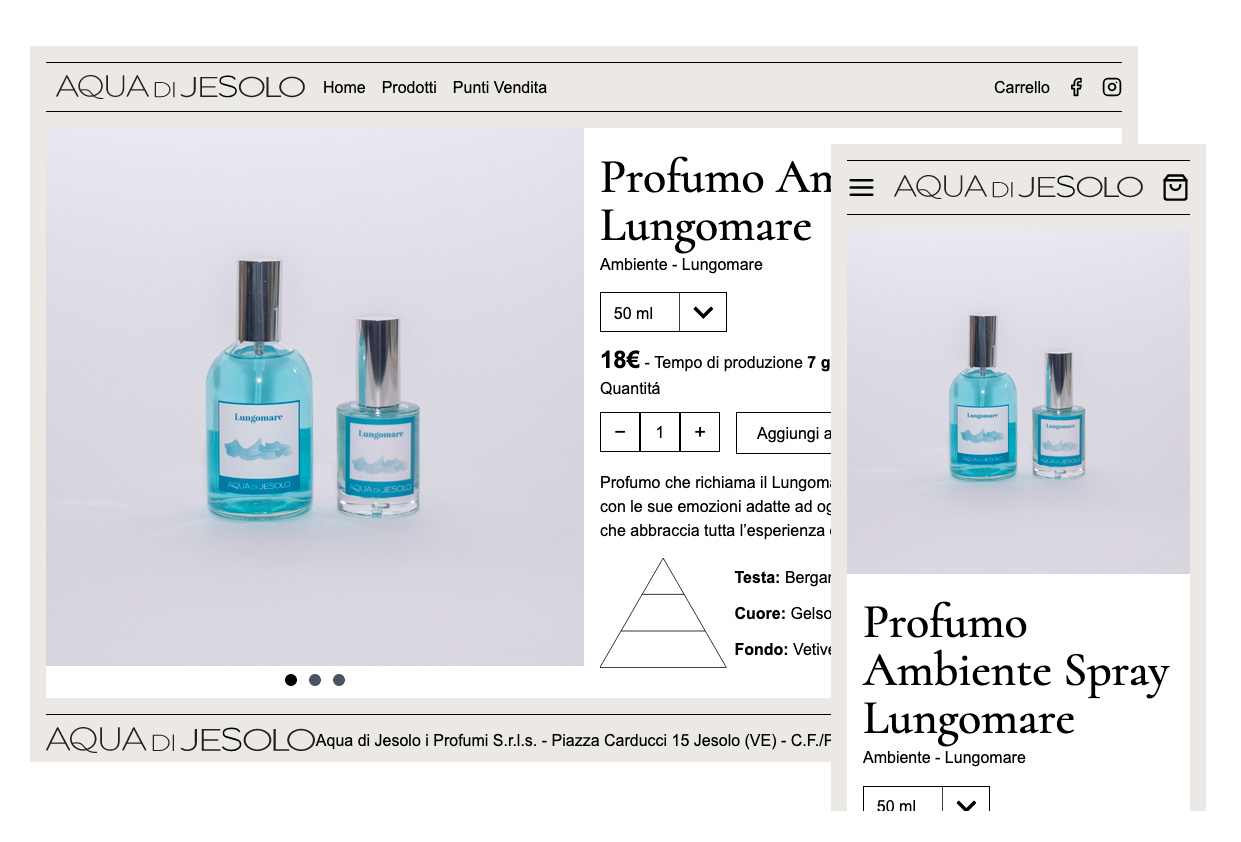 Web Design
It was decided to maintain elegant graphics that reflect the brand.
The site presents products, divided into categories and fragrances, which customers can find online or in stores.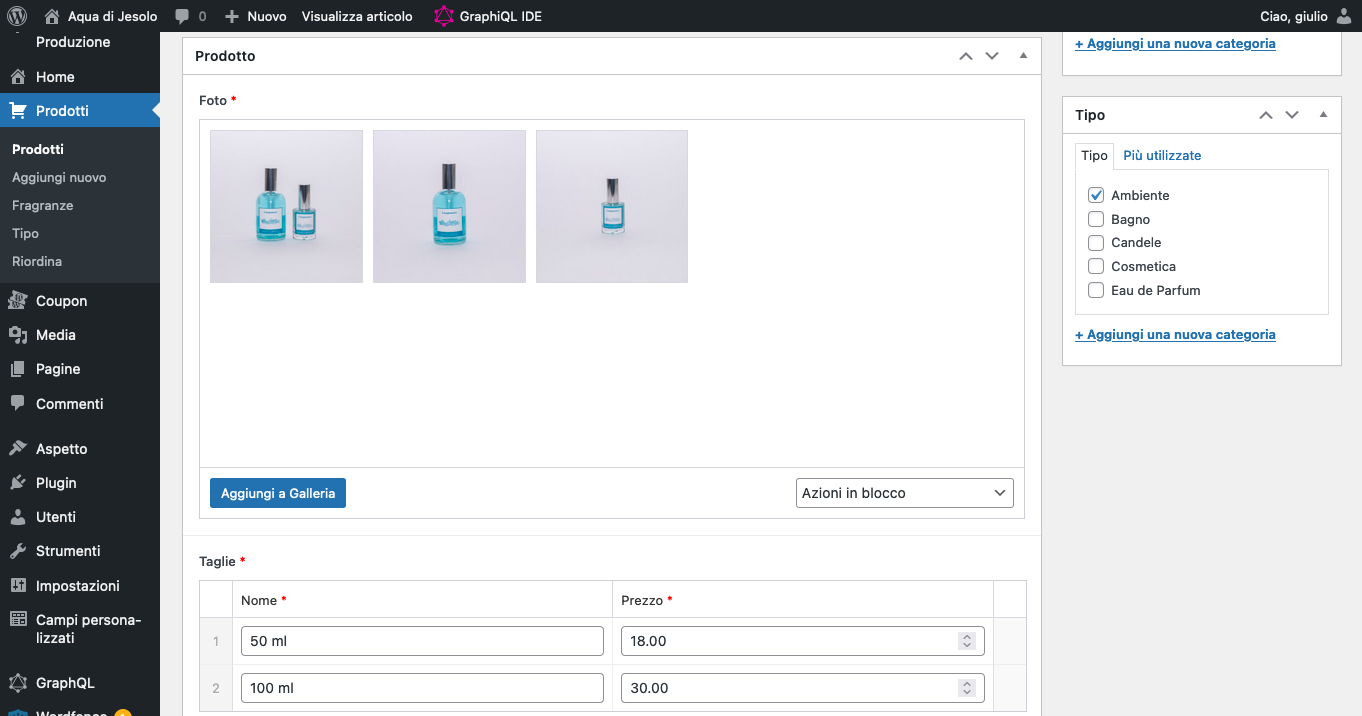 Administration with Wordpress
WordPress was used to manage the content of the site, with custom fields added with the Advanced Custom Fields plugin.
It is possible to edit the site content and images independently.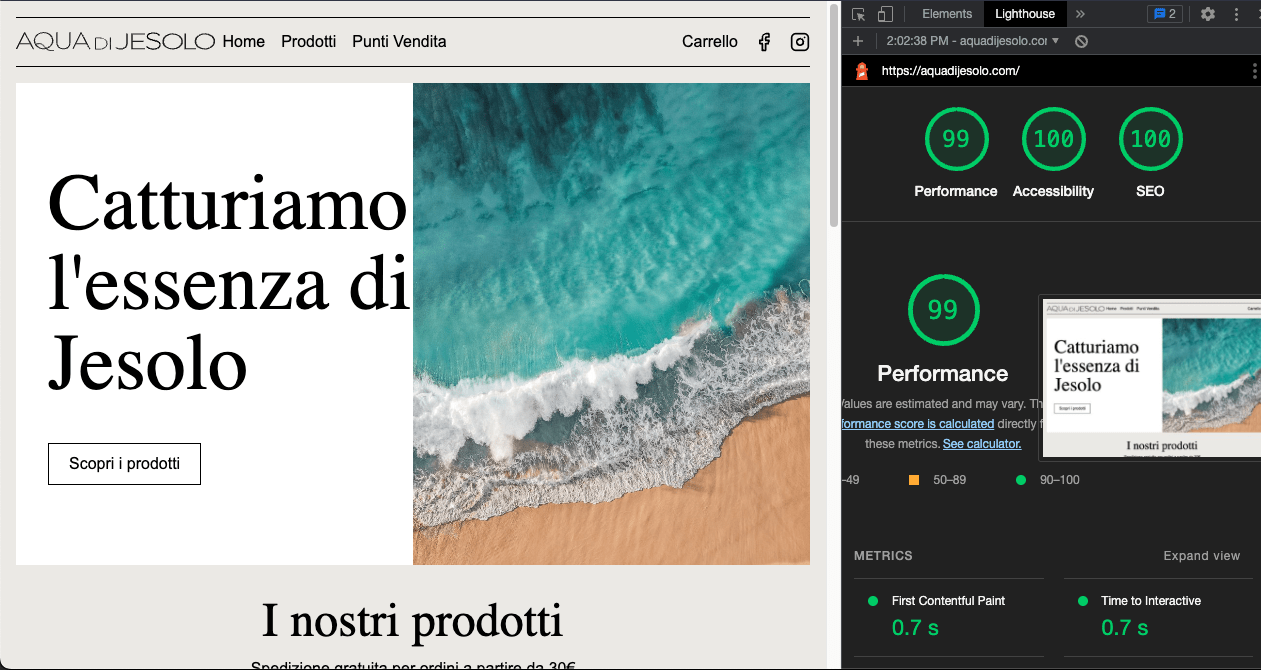 Static Website
The website uses a static site generation based on the content entered.
This results in increased site performance and makes it easier for the user to navigate, as well as improving search engine ratings.