Open Day 2022
Advertising graphics project for the Emozionalmente music school in San Donà di Piave.
The main objective is to promote the open day in order to discover the courses offered by the school.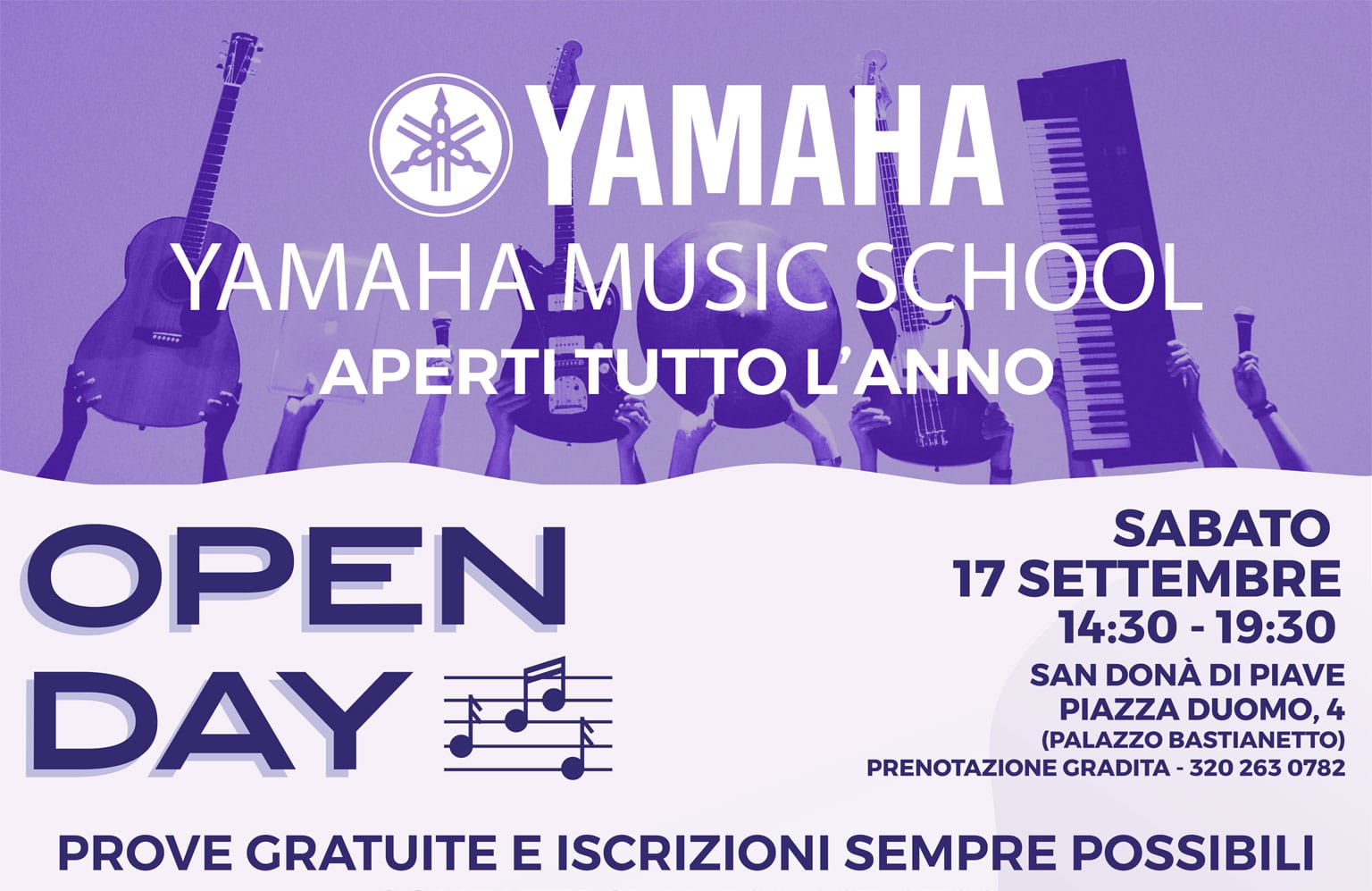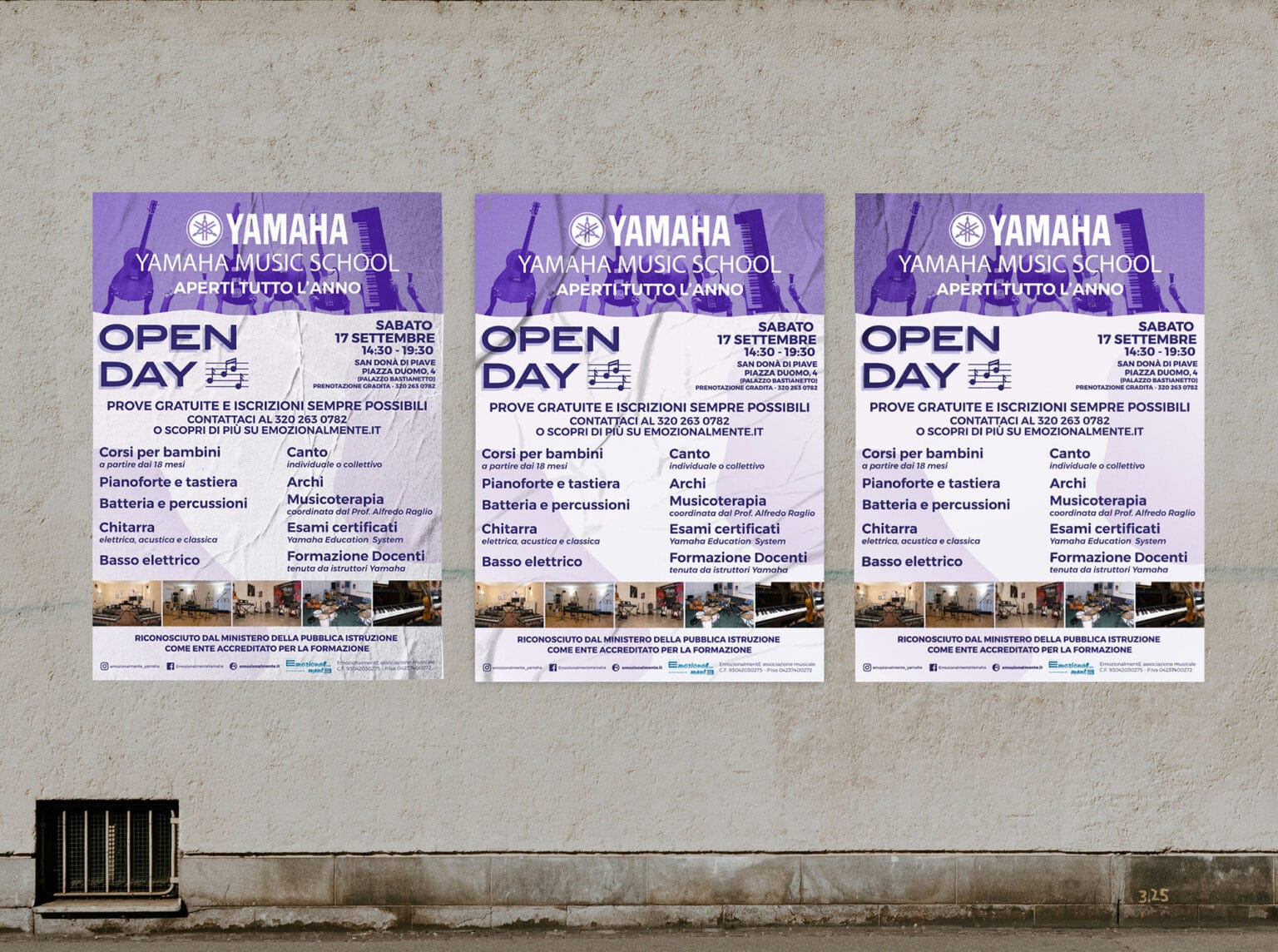 Posters
Posters were created summarizing the available courses and the Open Day event.
The posters were displayed in San Donà di Piave, Jesolo and neighboring municipalities.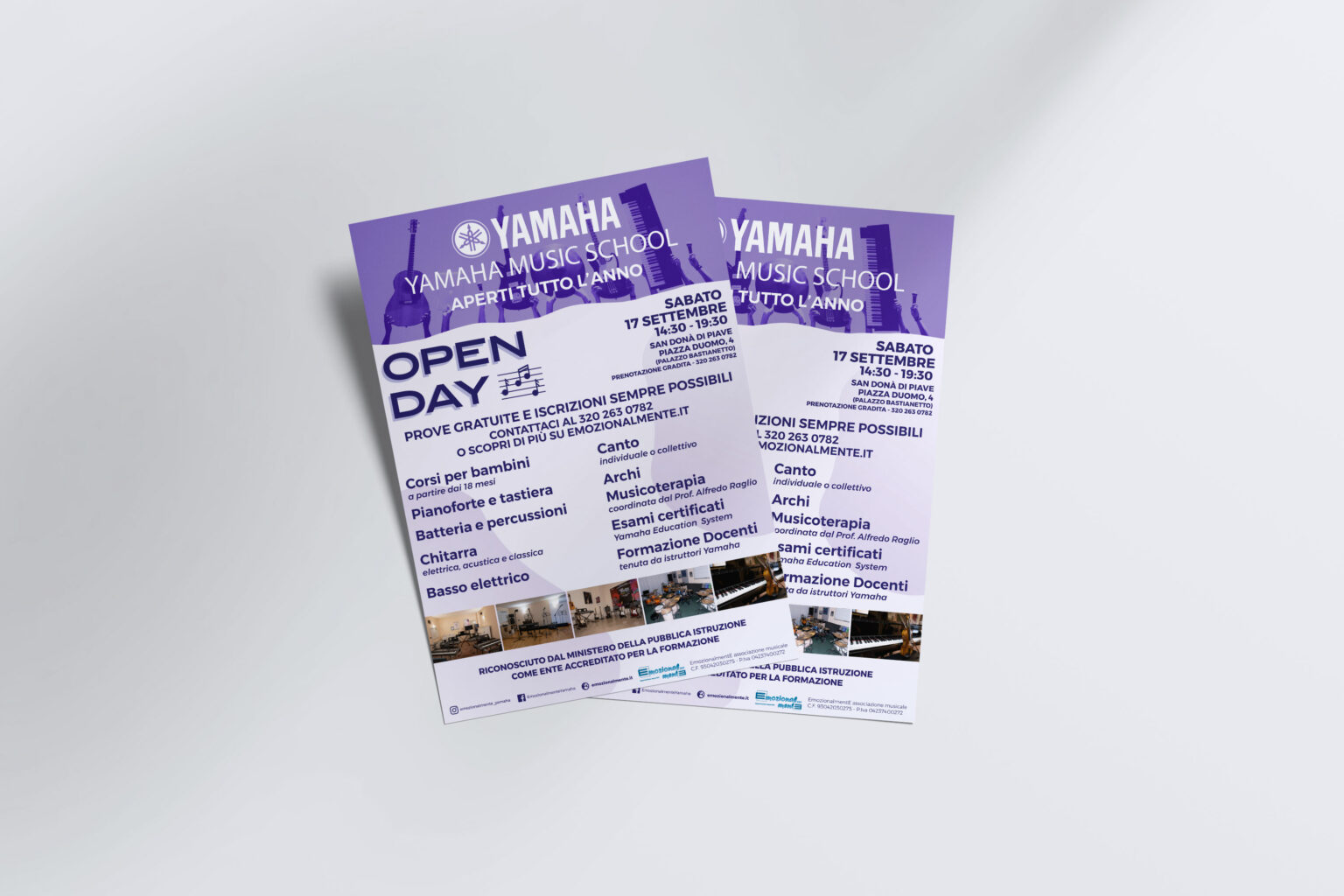 Flyers
Flyers have been created for hand distribution and display in public places.
Flyers are an inexpensive way to publicize one's product and make oneself known in the area.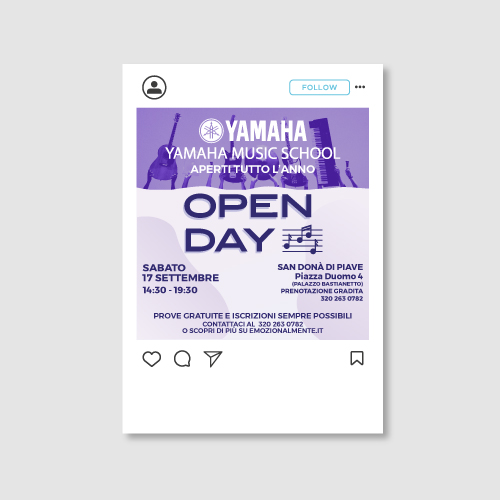 Online
A version of the graphic was created for online sharing on the website, Facebook and Instagram accompanied by sponsored posts and events.
Using well-crafted images or graphics can make the post more appealing and interesting, increasing the likelihood that the user will interact with it.